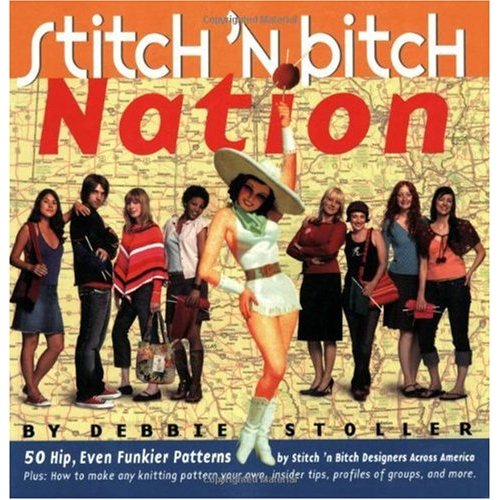 Thank you for taking the time to show an interest in the library's partnership with the nationally recognized Stitch 'n Bitch society.
The library chose to start a needle art program for community members in December of 2010. The library was already very aware of the well received, nationally best selling Stitch 'N Bitch book series that restarted a knitting and crocheting craze around the world. The term Stitch 'N Bitch comes from verbiage used by many people that joined knitting circles started back in World War II. In 1999 Debbie Stoller started her first Stitch 'N Bitch group in New York. Soon after, she wrote her first, same titled book, Stitch 'n Bitch, that ignited a national interest in this craft. The library felt jumping on the band wagon with this well branded, nationally recognized program would be a familiar and well understood program. We hope that everyone in our community has the opportunity to come join us in what has been a nationwide program, a one hook, one community group!
Here are a few facts about the Stitch 'N Bitch book series: To date there are five books, dating back to 2003, in this series.
If you are unable to attend one of our sessions, please feel free to check out other Stitch 'n Bitch groups in surrounding communities.
May 12, 26
June 9, 23
July 7, 21
August 4, 18