For the complete summer 2017 newsletter, click here.


Butterfly Coloring Contest

Enter our butterfly coloring contest! Submit your entry to Youth Services by May 31st. Winners will be announced June 5th.
Register for Summer Programs starting Saturday, May 27th!

Registration for Summer 2017 programs begins Saturday, May 27th! You can register by stopping by Youth Services, calling 847-546-7060 ext. 108, or using our online calendar.
Register for the Summer Reading Club June 3rd!

Stop by Youth Services and register for the Summer Reading Club starting June 3rd! This year's theme is Reading by Design.
2018 Rebecca Caudill Young Readers' Book Award Nominees
The 2018 Rebecca Caudill Young Readers' Book Award Nominees were recently announced. You can find the list here.
The Rebecca Caudill Young Readers' Book Award is an annual award given to the author for the book voted most outstanding by students in grades four through eight in participating Illinois schools. For more information, go to rebeccacaudill.org.
New Train Table!

Stop by Youth Services and have fun playing with our new train table! Choo-Choo!
New iPads in Youth Services!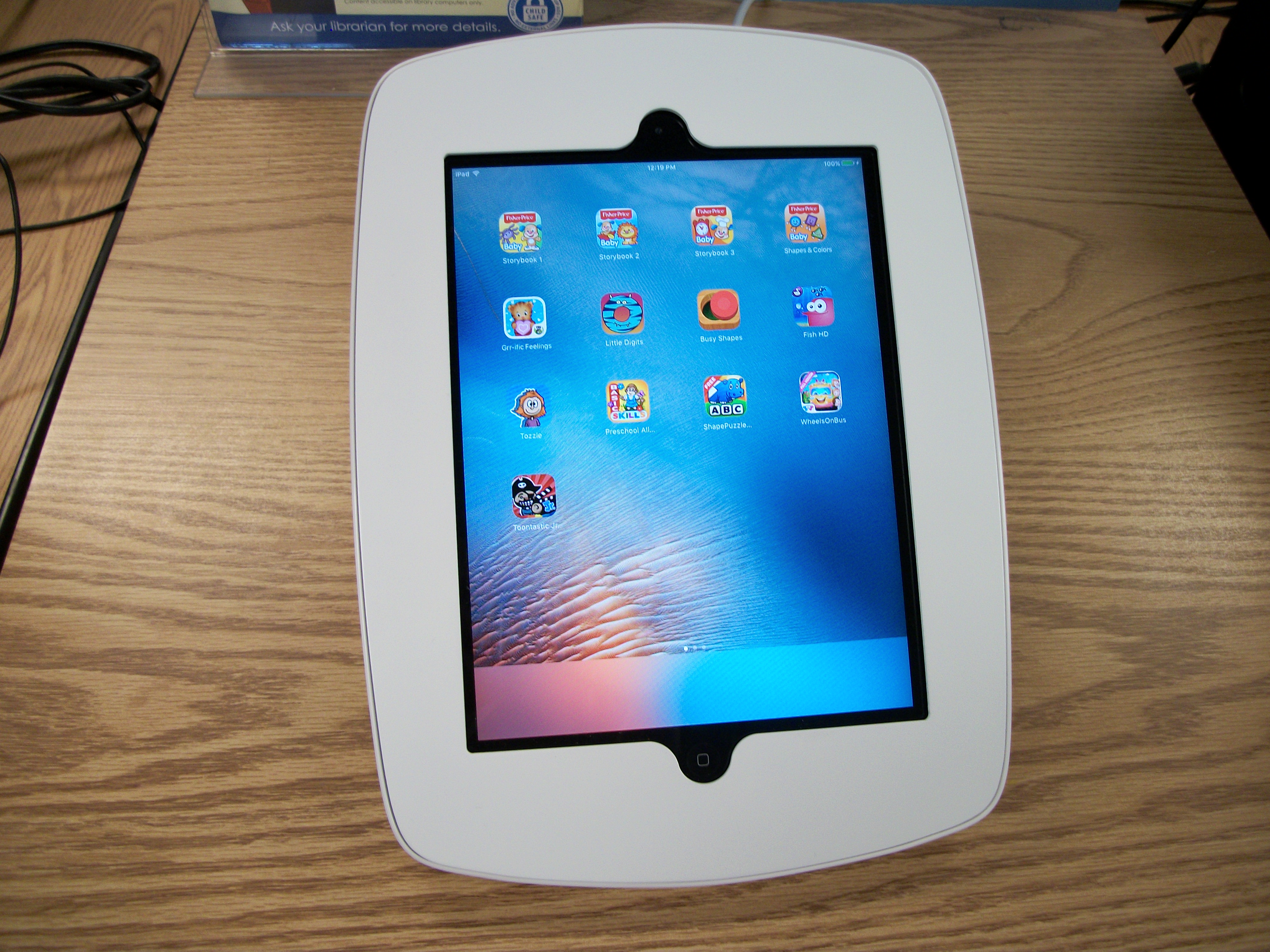 Stop by Youth Services and check out our new iPads! They're preloaded with kid-friendly apps!
Have Fun With Light!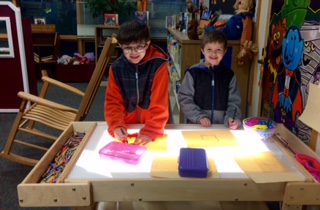 Stop by Youth Services and have fun playing with our new light table! You can trace over designs using our stencils and have fun coloring your creations!
Museums for All offers Free/Reduced Admission to LINK Cardholders

The Museums for All program allows LINK cardholders free or very reduced admission to some area museums. You can find the list of participating museums here. The program is sponsored by the Association of Children's Museums and the Institute of Museum and Library Services.
Family museum passes are also available by contacting Adult Services.
10 Reasons Why You Should Go to Storytime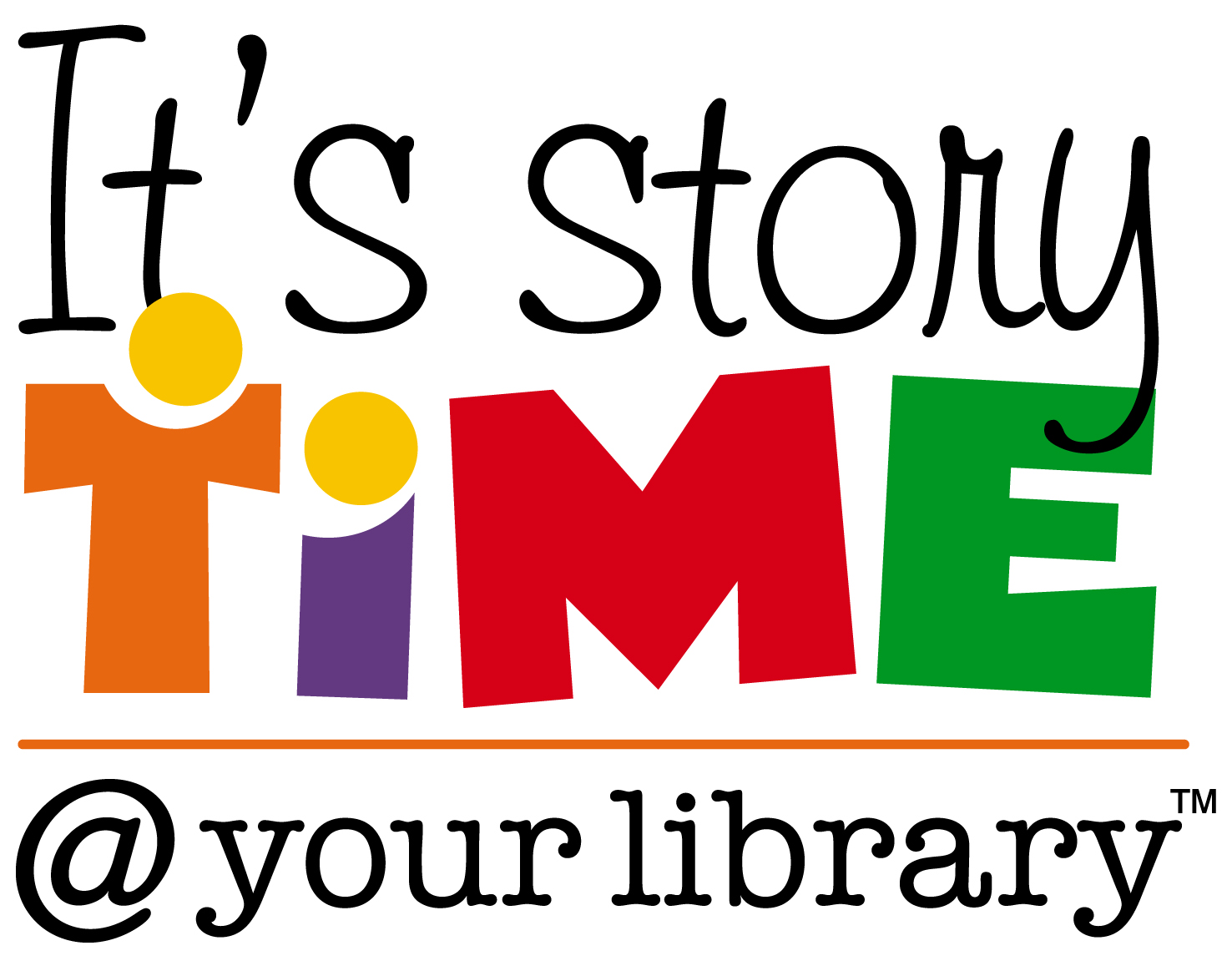 Here are ten important reasons why you and your child should attend storytime. Register for summer storytimes starting Saturday, May 28th. The summer session begins the week of June 20th. 

Library Resources for Students and Teachers

The Round Lake Area Public Library welcomes you to explore our free educational services and resources. Feel free to contact us any time for research assistance at (847) 546-7060 ext. 108.
Library Services
·

        

Youth Programs. View our Programs Page for a list of scheduled programs.
·

        

Research assistance and homework help

·

        

Help with navigating online encyclopedias/databases and other computer help.
·

        

Interlibrary loan of materials from other libraries
Resources
·

 

    Parent/Teacher Collection

·

 

    Computers with Microsoft Office and Internet access.
·

        

Wireless Internet
·

        

Copier and Printer access
·

        

Reference book collection
·

        

Fiction and non-fiction books on CD and Playaway.
·

        

Non-fiction DVD collection
·

        

Spanish and bilingual collection
·

        

Bilingual staff
Best Wishes,
Debbie Allen, Head of Youth Services ( This email address is being protected from spambots. You need JavaScript enabled to view it. )
Youth Services Staff: Aleece, Christi, Denise, Helen, Leslie, and Sue
Homeschooling Resources at Your Library

Youth Services put together a pamphlet of homeschooling resources available from the library. Inside you'll find helpful websites, book recommendations, and educational library programs for your homeschooling needs.
Why Libraries Matter
We invite you to read an article on the importance of libraries written by Dr. Peggy Sharp Chamberlain. Dr. Peggy Sharp Chamberlain is an experienced teacher and library media specialist who has received national awards for her creative teaching ideas.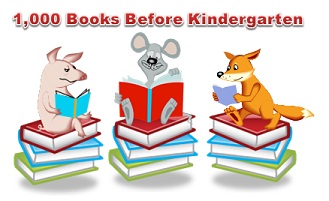 Learning to read begins before your child starts school. The 1,000 Books Before Kindergarten ongoing program encourages you to read 1,000 books to your child before he or she enters kindergarten. Just read three books a day for one year and it will add up to over 1,000 books!
The guidelines are simple: Read together and write down the book titles in your reading log you received when you signed up. After every 100 books read, bring your reading log to the library so we can reward your child with a sticker or a prize and pick up the next reading log sheets. After finishing 1,000 books, your child will receive a book of their choosing to keep and a certificate! This program has no end date except when your child enters kindergarten.
Register now in the Youth Services Department!